About Us
COMPANY HISTORY
Akbar Farooq Trading Company ( AFTC )  has been in the business since many years having been engaged in Industrial Supplies to a quite many organizations in Pakistan. Over the last 20 years we have grown enormously from small trader to one of the largest distributor of Safety, Fire Fighting Equipment and other Industrial equipment's. We now have been recognized as an established and popular company with our excellent track record for outstanding customer service with a team of experts who always strives to provide better and better solutions to our customers.
OUR VISION
We envision our self to be Customers single source provider of complete Safety Solution, Offering a wide-ranging portfolio of products and services.
OUR MISSION
Our Mission is to Partner actively with our customers, stake holders and our team to provide innovative and sustainable solutions to help keep people safe at workplace.
WHY US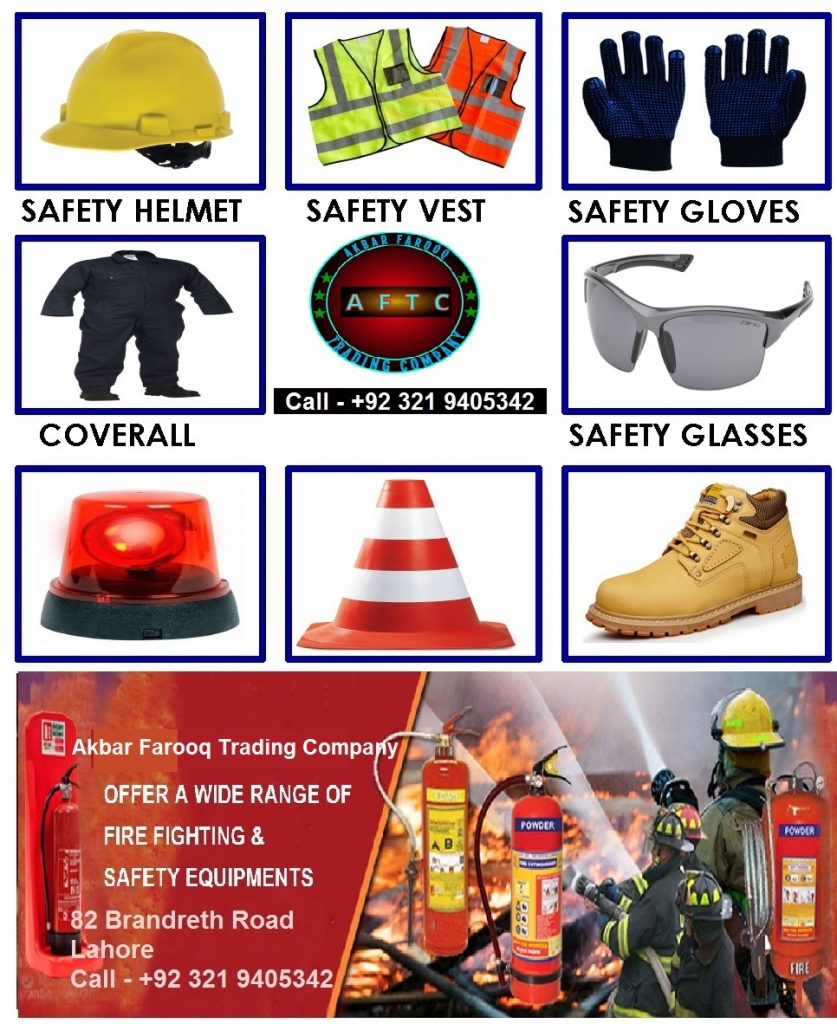 We provide One stop solution for all your safety requirements with best quality products that ensure the complete safety of your employees and property.
We believe in keeping the customers happy and providing them with products at a very competent price. We have an excellent staffs who will guide you with their best ideas by keeping in constant touch with your company and informing about the market trends

We are the leading importer of rubber v belt, timing belt, Rubber conveyor belt, PVC conveyor belt,PU conveyor belt, Treadmill Belt ,bearings, Grinding, Cutting Disc and Wheels and polishing wheel in Pakistan,Since 1985.
Exporter of Auto Timing belts To Asia,Africa, since 1990. We import the various kinds of rubber v belt,cog belt, raw edge Belt,Timing Belt, 8M, 5M,round belt and all kind of Auto Timing Belts, and Bearings,
Grinding Disc & Wheels, Cutting Disc & Wheels,

Polishing

Wheels and all Abrasive etc.
Timing belts
We have always in stock industrial Timing Belt, 3M, 5M, 8M, 14M, XL,MXL,XLH, L,H and all kind of Auto Timing Belts ZA,RU,MR,YU,MY,S8M,ZBS and many more.
For Pakistan Industrial Supplies.
Having the right tools for critical maintenance and repair work, or using the appropriate abrasives and chemicals for a job can make a big difference in your efficiency and productivity. Without having to carry excessive inventory.
We carry not only the industrial components that your company needs to make a product, but also the many miscellaneous supplies that help keep your equipment functioning to specifications.
More Information.